---
Pam Blamey
Secretary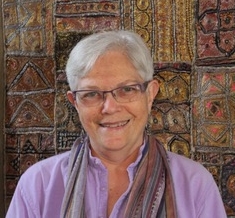 Pam Blamey is passionate about fairy tales. Why? Because there is more to them than just 'happily ever after'. They are full of symbolism and metaphor and they nourish the spirit. She loves the way fairy tales pop up in the wider culture like self-sown perennial flowers; they are part of the social environment, depicting in story form the highs and lows of the human condition.
Pam was introduced to the work of C.G. Jung and Joseph Campbell at university in the 1990s. She also trained as a Gestalt Therapist, and graduated as an Art Therapist in 2013. Pam has been a member of the C.G. Jung Society of Queensland since 2001 and is also a founding member of The Australian Fairy Tale Society.
Contact Pam at pamelamblamey@gmail.com
---
Peter Fisher
Speaker's Coordinator
Peter was born in the UK, spent a few early years in Alexandria, and then his family moved to Sydney where he went to school and university. His background training as a metallurgist( BSc, PhD) expressed a strong inner fascination in "how things work", and through metallurgy he first came in contact with alchemy. This interest extended gradually to a deeper quest to understand his own psyche and its evolving.
Thus Peter has had a strong interest and interaction with Jung for over 20 years. He was part of a dream group in Sydney for the six years prior to him moving up to Queensland. He quickly became a member of the Jung Society of Queensland, and is now a committee member. He has a very strong commitment to his own dreamwork, dream groups, the purity of dreams, and developing ways to make dreamwork more accessible to many people.
---
Diane Rockloff
Committee Member
Diane holds a Ph.D. in Clinical Psychology, and was in private practice for over 30 years. Her initial training was primarily psychodynamic, but she was exposed to a Jungian approach to clinical work in early graduate school, and found that her style resonated with the theory. She chose as post-graduate training to attend courses through the C. G. Jung Institute of San Francisco. Now retired, she began attending lectures and workshops through the C.G. Jung Society of Queensland in 2011, and became a committee member in 2012. She has hosted a dream group in the Redlands since 2012 and has a long time interest in the spiritual and alchemical aspects of Jungian psychology.
---
Bill Rockloff
Committee Member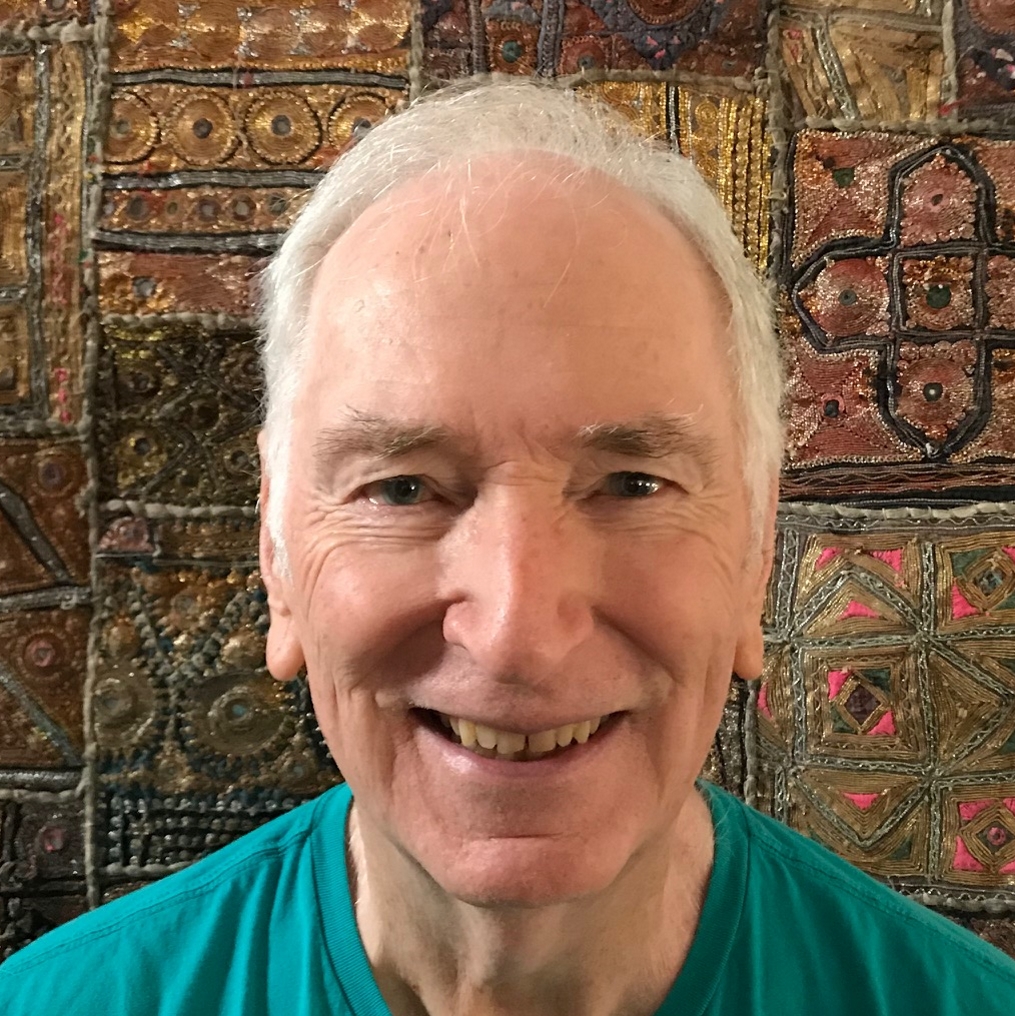 Bill was raised in a University Town located in Southern California. It was during his childhood and his subsequent university studies that he nurtured his love of English literature, philosophy, history, and art.
When he entered the world of work, he followed a path of corporate positions leading to a variety of administrative management roles. During this period, his wife Diane pursued her professional studies in psychology. Bill joined Diane as "a companion" attending a number of professional talks throughout her internship.
He acquired a life long passion for Jungian thought as a result of his attending workshops and lectures in San Francisco. Bill experiences his attendance at Jung Society talks and events, as well as his work on the Committee, as one of "coming home".
---
Colin Weightman
Librarian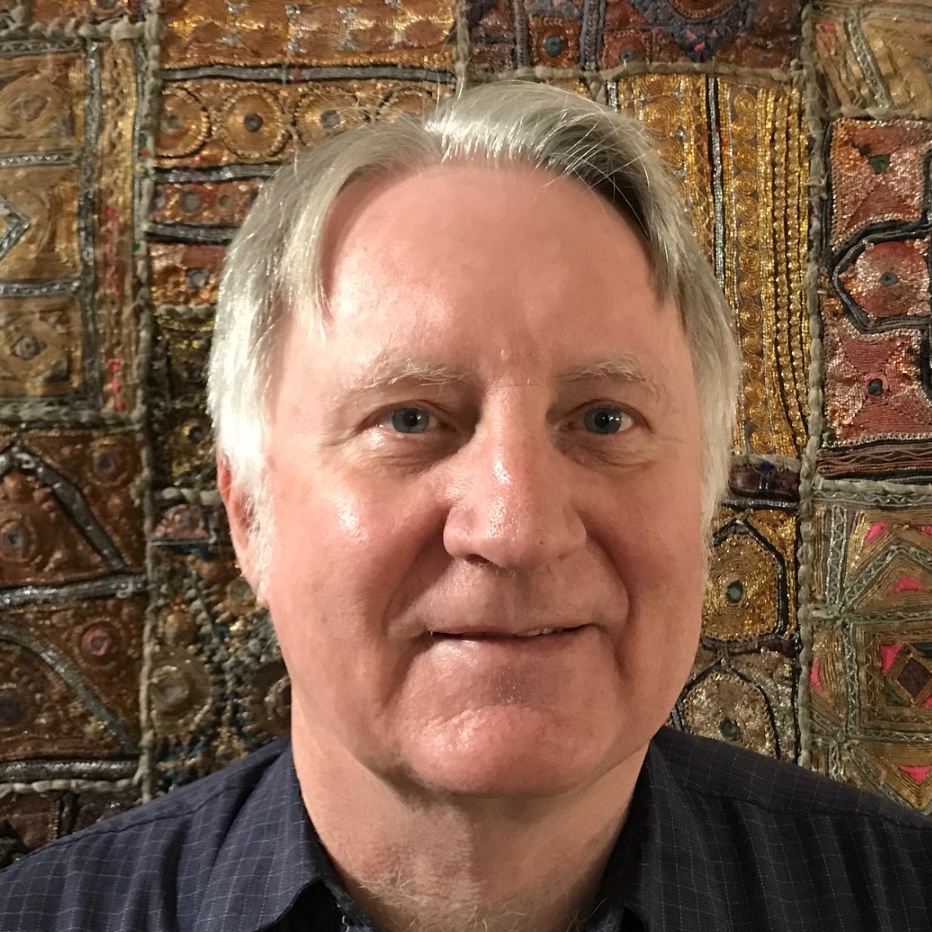 Colin was born in Sydney but moved to Adelaide at age 5. He enjoyed many sports including basketball, sailing, bush-walking and (later) trekking in Nepal, but was also an avid reader. In early days he enjoyed myths, legends and fairy tales and is returning to these interests in later life. His family were keen Methodists.
He began a degree in physics and halfway through switched to mathematics, eventually doing an honours degree in pure maths. He then studied a diploma in education and spent two years as a teacher in Bordertown. At this point he became increasingly religious and returned to Adelaide where he obtained a degree in theology, while tutoring maths for a living.
On completion he gained a position as a pastoral assistant in the Southport UC parish. This lead to him becoming a UC minister. While a theology student he obtained a doctorate in religion and philosophy-of-science at UQ . This was published by Peter Lang, New York in 1994. In addition he studied Buddhism in his pre-doctoral studies. He became a minister for 10 years in Qld and northern NSW, but became increasingly disillusioned with the church, its theology and politics, eventually leaving the church. He no longer has any connection to the UC, or any other.
This was a traumatic time, and he reverted to the occupation of maths tutor. His route to an interest in Jung began when he tutored Gail Godfrey's girls in maths. This eventually led to a collaboration with her as she became a Guided Imagery in Music therapist, and did her masters thesis. Since Jung was a major element in these projects this is where Colin started to become interested in Jung.
He is now a freelance scholar and his main task is to finish seven books on topics from Nepal to music to spirituality to sexuality to mathematics, including a revised collection of his articles and talks.
His email is: cwiht@optusnet.com.au
---
Gail Godfrey
Gail Godfrey's vocation in music has taken her on a journey as a music teacher, performer, music psychotherapist and early childhood music lecturer. She was introduced to the work of C.G. Jung through her postgraduate studies in Guided Imagery and Music (GIM) at Melbourne University. Having completed these Gail is now a Registered Guided
Imagery and Music Therapist (RGIMT) and a Fellow of the Association for Music and Imagery (FAMI).
Her work in early childhood music education has been guided by Zoltan Kodaly's music philosophy. This year Gail is the recipient of the International Katalin Forrai Award in early childhood music education. She is passionate
about the welfare of young people and has worked with them in various settings.
Gail also holds a Bachelor of Human Services (B.HuServ), Bachelor of Theology (B.Th), Masters of Education (M.Ed) and a T.Mus.A. Her multidisciplinary approach combines to broaden and enrich her service to people of all ages and backgrounds.
---