Paradox was a favourite theme of C.G. Jung and he expands on this in chapters II & III of the Mysterium Coniunctionis, with references elsewhere. This theme is central to all esoteric systems east and west; a reconciliation of opposites, taking a balanced view and so on.
In the world one is expected to take sides. Finding unity or balance is essentially a mental exercise seeing that good/evil, fullness/emptiness, reality/unreality are complementary sides of the same coin which only Woman and Man have the capacity to understand. Comprehending paradox may necessitate an excursion into the 'unconscious' – that is higher consciousness – to uncover and rediscover Knowledge lost or suppressed, dormant, or buried from time immemorial.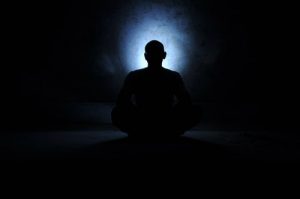 This presentation is an introduction to the vast wealth of knowledge available, the bulk of which is hidden in libraries and monasteries around the world but may be found through personal investigation into the dark depths of mind.
Keith Fowler's personal Interest and main pursuit is Tantra, strictly an enquiry into Life the Universe and Everything without limitation, one of its basic tenets being Sarvam aham vibhu, 'everything "I" far extending.' In context, every individual has unlimited, cosmic potential, but lives within the confines of ordinary life. C.G. Jung rediscovered the parallel to eastern teaching through Active Imagination & alchemy, and the process of Individuation, that is of becoming an 'individual' self-reliant, self-confident, independent, exercising free will, not simply running with the herd; in short, to be in the world, but not of it.
Kieth travelled in Europe, the Middle East and North Africa, from England and then in Australia between 1966-1973. This paved the way for inner exploration. Along with his partner Ann, he joined the School of Philosophy in Yorkshire (Leeds) in 1974 and remained there for 15 years where he was introduced to meditation. They returned to Australia in January 1997 where he continued his studies into the feminine path of enquiry of Tantra systems – a personal path – and principally an investigation into the Mind itself: thought, Desire, expansion of Consciousness, and the inner play of energies – Shakti. This little known or understood avenue of investigation into the Unknown runs parallel to C.G. Jung's study of the unconscious, anima, and Active Imagination.