Introduction: The Nature of the Psyche according to Jung
Doorways to Jung Series
A presentation by Anne Di Lauro
Thursday, February 7, 2019 7.30pm - 9.30pm
Venue: St Mary's Anglican Church Hall
455 Main St. Kangaroo Point, QLD 4169
Admission: Members & Concession: $10 • Non-members: $15
Admission: The committee would like to invite the pioneering guests of this first event at our new Venue to attend without an entry fee. We recognise that a change of venue will at first be strange and this is both our incentive to the Way-Showers and our gift to the new era.
Jung's psychology, which he eventually called Analytical Psychology, appeals to those of us who want to feel a sense of greater meaning in our lives and who seek to heal from the damage inflicted on us by the materialism of modern life. To understand Jung's psychology, we must first understand how he conceptualised the nature of the psyche.
Although Jung shared with Freud a recognition of the role of the unconscious and initially supported and promoted Freud's psychoanalytic theories, he gradually distinguished himself from Freud in the way he conceptualised the nature of the psyche – particularly when he introduced the idea of the Collective Unconscious
Jung developed his theories over his lifetime, based on his own observations of his patients and their dreams and on his own scholarship – reading widely and deeply in areas such as religion and archaeology. He was a prolific writer and his theories are found in his lectures, essays and letters published in the 20 volumes of his collected works and in additional publications. Jungian scholars and practitioners spend decades studying and commenting on Jung's works. Those who come after him – often referred to as Post-Jungians – have modified and expanded on some of his ideas, but there are certain concepts that remain the backbone of Jung's thinking.
Why should we be interested in Jung's ideas on the nature of the psyche?
Because they can be applied in many aspects of our daily lives, helping us to live better with ourselves and our communities. In this talk we shall look at the nature of the psyche according to Jung and illustrate some of the concepts with examples from everyday life.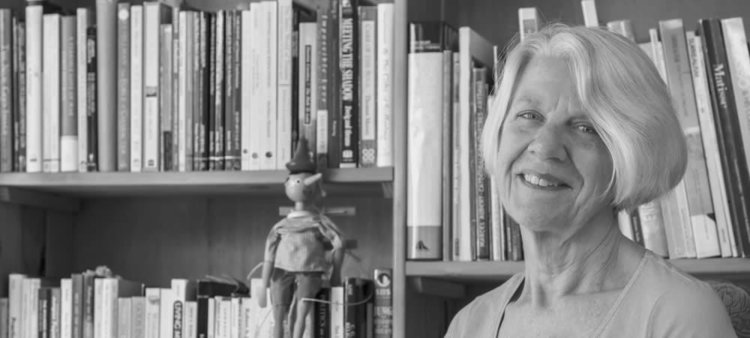 Anne Di Lauro has been studying Jung for nearly 40 years, both overseas and in Australia. Initially trained as a librarian, and having an interest in children's literature, she first became interested in Jung's theories while reading the works of Marie-Louise von Franz on fairy tales. She is a past president of the C.G. Jung Society of Queensland and has given a number of lectures to this society on subjects as diverse as Individuation and the Hero's Journey in Carlo Collodi's Pinocchio, Dreamwork using Robert Bosnak's Embodied Imagination, a brief history of Alchemy, the work of James Hillman, the work of Marie-Louise von Franz and Jung's association with Wolfgang Pauli. She is particularly interested in promoting awareness of living in psychological harmony with the natural world and contributed a chapter to the book "Depth Psychology, Disorder and Climate Change" (edited by Jonathan Marshall, 2009). She recently retired from her practice as a psychotherapist working from a Jungian perspective.